Shop
Item is available for purchase.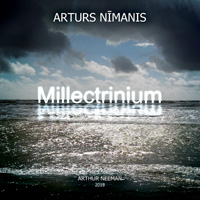 Album "Millectrinium"
After purchase you will have an access to download this item.
EUR 15.00 Add to cart
About this release
Released in 2018, JMR. Electronic reminiscences.
It's a millenium entry
The mix of the composer's traditional handwriting - the electronic genre - with some orchestral vibrations makes this album stronger and more attractive, as it matches the contemporary mood in both the film industry and the genres associated with it.
Listen to this demo, to decide if this music is for you or your friends.