Shop
Item is available for purchase.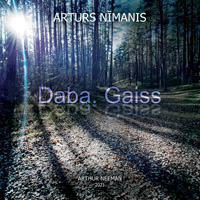 Album "Daba. Gaiss"
After purchase you will have an access to download this item.
EUR 15.00 Add to cart
About this release
Released in 2021. JMR. This album is second in a series "Nature". It combines genres - from electronic to ambient and meditative. It mixes virtual instruments - electronic genre accompanied with strings, woodwinds and brasses and other orchestral instruments.