Shop
Item is available for purchase.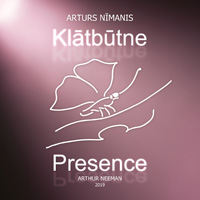 Album "Klātbūtne"
After purchase you will have an access to download this item.
EUR 15.00 Add to cart
About this release
Released in 2019. JMR. In this album you can hear quite different things - electronic ideas turning into orchestration, creating a synthesis of sounds.