Shop
Item is available for purchase.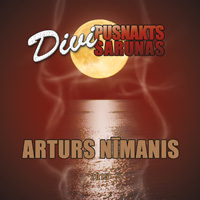 Album "Divi. Pusnakts sarunas"
After purchase you will have an access to download this item.
EUR 15.00 Add to cart
About this release
Released in 2015. Supplied by "Zvaigzne ABC" as a complement to the musical mood of D. Judina's and A. Neeman's poetry and essays collection.