Latest albums
Welcome to the world of Arthur Neeman's music!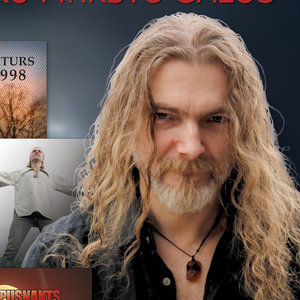 Arthur Neeman. Music in his fingertips
He comes from Liepāja – The Wind City at the Baltic Sea.

Wind is playing with his long, curly hair,
Wind is whispering lyrics for his songs,
Wind is singing melodies of the Silence and Soul.
And Sea is hiding in his eyes.

Arthur's musical genre – electronical instrumental music.
Meditative, philosophical, searching for new horizons.
Music that goes through and over the Time and Space.

There are no indifferenties among the listeners of his music: "likes", "likes it very much", "likes a lot", "understands", "doesn't understand", "denies", "it's mine!".
Some people get rid of their headaches and stress, some captures an impulse of high inspiration. Some – feels unbelievable happiness, some – cries their souls out. Some – just flies behind the wheel...
Listen and let yourself find new discoveries again and again...